Unbeaten... ©PA

After the Man City game I think most would agree that we had an attractive trio of games to get a decent points haul from and whilst all didn't go exactly to plan, we remained unbeaten and managed to win away again!
Aston Villa – This was a game I was really hopeful of getting something from, Villa had been very poor in the weeks leading up to the match, the fans were on the manager's back and there was no Bent in their side (well it was Boxing Day so the sales had started) What followed was sadly one of the most turgid performances we've seen at the Britannia for some time, we looked terrible and Villa not much better. It looked like the players had all just woken from a post Turkey slumber, agreed to amble around for 90 minutes and happily take a point. I'm not sure there was a standout player but I was very disappointed that Jones didn't see this as a big opportunity with the absence of Crouch to stake his claim for a regular spot. On the day he was perhaps one of the worst performers on the pitch, though I'm not sure what Crouch would have done with the same service.
Wigan – After the disappointment of the Villa game I was desperate for a good performance and the signs were good with the reintroduction of Wilkinson, Pennant and Crouch and sure enough we started off on the front foot in a positive frame of mind. It was clear that this was a game that Pulis wanted three points from and it was surprisingly open as we got forward to support the returning Crouch. Sadly it was Wigan who drew first blood with a goal at that most crucial of times, minutes before the interval, to leave us with an uphill task in the second half. The game changed with the introduction of Jerome whose pace and urgency proved the difference as we looked much more of a threat, it was his diving header that was handballed on the line and as we smashed home the penalty, the game was very much on with Stoke in the ascendancy. It wasn't long before Jerome was back in the thick of it, racing onto a flick on to go one on one with the keeper and, showing a surprising level of composure, passed the ball into the corner of the net just inside the post. Sadly the game was not over at this point as once more we were left bemoaning two refereeing decisions of one penalty given (to Wigan) and one denied (to us) and ended the game with a point.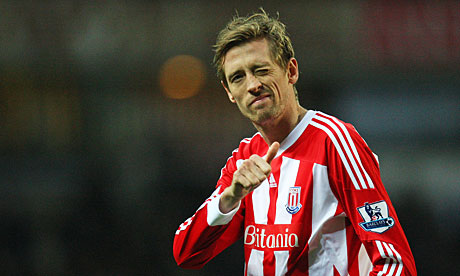 Crouch returns... ©Carl Recine/Action Images

Blackburn – So onto the only away game of the three over the Christmas period and another festive trip to Ewood park to face a side buoyed by a win against Manchester United only days before. Much like the Wigan game it looked very open with both sides enjoying chances but it was Stoke who controlled for the most part with Crouch showing us just how much he was missed with a Man of the Match performance up top. It's clear to see he was brimming with confidence after two very well taken goals and it was a shame he didn't manage to get another goal that was headed to complete a 'perfect hat trick' on the day. Despite a late scare we held on to take another three points on the road showing that we are more than capable of going away from the home comforts of the Britannia and taking the game to our hosts instead of sitting back hoping for a goal on the break. That said, our next away trip is to Anfield so expect to see normal service resumed.
Transfers – With the passing of 2011 came the opening of the January transfer window, thankfully only a month's worth to endure but the rumour mill as ever is in full swing as Stokies worldwide draw up their wish lists for new additions to the team. I think we all know the areas we're lacking in and hopefully at the very least we'll be able to get in a winger, it seems that despite signing a new long term deal, Zaha is still very much in our thoughts for that position. We also know that the 'African Peter Crouch' Michael Uchebo is currently on trial with the club hoping to secure a move to the Potteries, though I'd expect if he did join he would be loaned back out to his current club for the remainder of the campaign.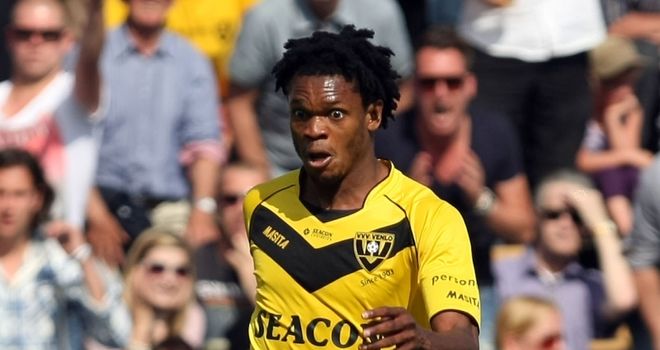 Uchebo... ©SkySports

Another position we've tried to fill for some time is at left back and whilst some fans may dream of Baines swapping the blue of Everton for the red and white of Stoke, we are looking at more realistic targets both domestically and abroad, one such player is Christian Molinaro, an Italian international who plies his trade in the Bundesliga. I try not to get my hopes up about signing any player, let alone a foreign based one, so I'll hold off on the youtube compliations for now having had my fingers well and truly burnt with Remy/Ba et al.

Vis Unita Fortior