Taking points away from home is starting to become a welcome habit for us of late, could it be that the manager has finally found a way of playing that will put a smile on the faces of our travelling contingent or is it just a case of fine margins?

Determined... ©Football365

One could argue that some of our away points this season have come from getting the rub of the green in terms of referees or poor finishing from the opposition, indeed if you looked at the team on Saturday you would struggle to see where a goal would come from had we gone 1-0 down. That's not a criticism of anything in particular, more an illustration of the fine margins in play in a game where the variables are many, including lady luck herself. I'm not sure lady luck was at Anfield on Saturday, in fact, she wasn't the only one who failed to turn up as a toothless Liverpool struggled to get past a determined Stoke side sitting pretty not only in the form table but in the Premier League itself, having made 8th place our home over the past few weeks.
Whether or not we stay there remains to be seen but it's certainly been an amazing first half of the season amassing a huge 30 points at this stage of the campaign which will hopefully give us a bit of breathing space and allow the manager to give some thought to a more expansive game or to blooding youngsters as we edge ever closer to the comfort blanket of 40 points.
One player who could benefit from that breathing space is Ben Marshall, a nifty winger of ours who has received plaudits a plenty during his loan stint at Sheffield Wednesday which has just come to an end. Many were disappointed that Ben went out on loan but given the fact he was coming back from a serious injury, it made sense for him to be getting games week in week out and now his loan is up, what does the future look like for him? Well, it seems that we have offered the youngster a new deal and he has rejected it, at this stage we don't know whether that was due to unrealistic demands or simply the player wanting to get more game time, something that may be in short supply for him with the first team for a manager not known for his trust in the younger inexperienced player.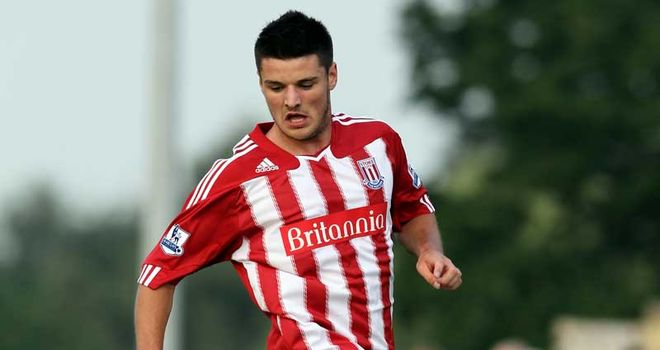 A chance to shine... ©SkySports

Whilst the news of his rejection is disappointing, I'd like to think the story doesn't end there and now he is back training with the first team he gets the chance to shine, which could lead to an appearance on the bench, which could then lead to a more convinced manager, an improved offer and a happier player, we can but hope.
So, onto a nice six game stretch which, apart from a visit to Man Utd, could see us pass the 40 point mark with around a dozen games to go, with an historical two leg tie against Spanish giants Valencia thrown in for good measure. It's WBA who are up first on Saturday…you know what happens next.

Vis Unita Fortior

Comments