August 7, 2012
There may be a distinct lack of new arrivals at the Bernabeu so far this summer, but Madridistas can at least expect to see one fresh new face among Jose Mourinho's first team squad for the 2012-13 campaign.
June 22, 2012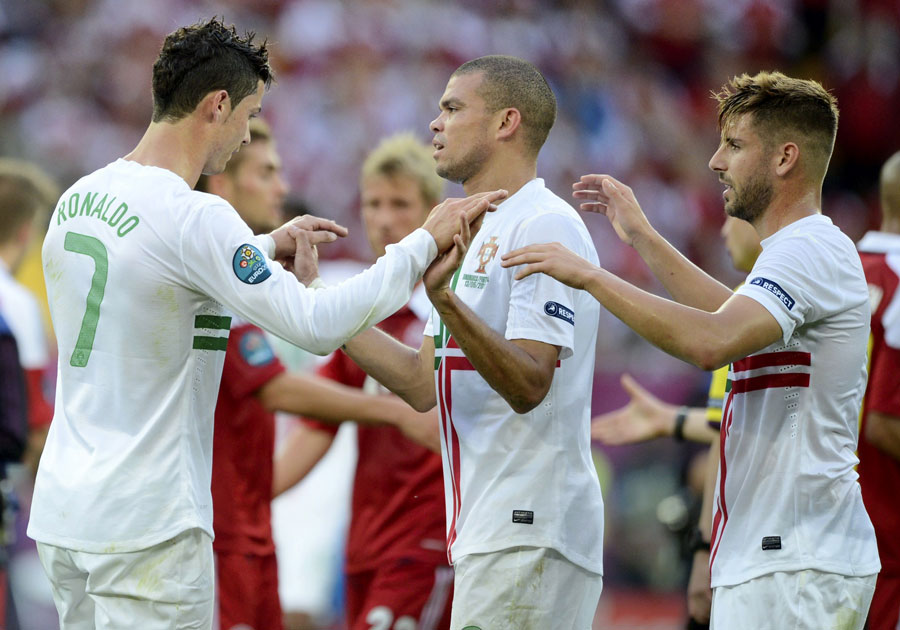 It'd be understandable for Madrid's La Liga-winning players to want to take a break, sit back, relax and perhaps have a few alcoholic beverages along the way this summer. The energy-sapping season they've just had was worth it, but to win La Liga, knocking Barcelona off top-spot, and reaching the semi-finals of the Champions League must be draining - both in mind and in body. A refreshing, easy, summer break must have been the order of the day.
Enter Euro 2012. And no signs of tiredness. Just success, even more of it for those from the Bernabeu.
May 18, 2012
No pre-season at the Bernabeu is complete without rumour, speculation and big-money arrivals and departures - and it'll be no different this summer. One of those players who's set to take up most column inches in Marca and the like is Gonzalo Higuain - will he stay or will he go? Should he stay or should he go?
Indeed, talk over the Argentina striker's future is already in overdrive and the Liga season only finished barely a week ago. Juventus, Paris St Germain and Chelsea have all been linked with a swoop for 'El Pipita' this summer. I've been bombarded with Twitter messages asking to discuss the player's future in the Spanish capital, and I've been bombarded with Madridistas desperate for Pipita to stay.
I agree.
May 14, 2012
"This team is already part of this club's legend. Its numbers will be impossible to forget and it has honoured our history." - Real Madrid president Florentino Perez.
Los Blancos' 4-1 thrashing of Mallorca at the Bernabeu brought Madrid's successful La Liga season to an end in historic fashion. Three points, making Mourinho's men total 100 for the season - a new Spanish top-flight record. A win percentage of 87.72 per cent, if my maths serves me correctly.
Not just winning the league, doing it in record-breaking fashion. If Madrid's 2011-12 season had been a school report it'd have read - 'A - excellent. Some room for improvement in other subjects (see Champions League, Copa del Rey) but an impressive yearly improvement to see them go top of the class'.
May 3, 2012
¡Campeones! ¡Campeones! Olé! Olé! Olé!
Four years in waiting, four long years, but the Liga trophy is back at the Bernabeu for a 32nd time in Real Madrid's history. A 3-0 victory at San Mames, far from an easy place to go to clinch the title, was enough to make official what has been long in coming, with the exception of a few scares along the way this season.
Real Madrid are champions of Spain, Jose Mourinho has his fourth title in as many countries, and the Plaza de Cibeles will be the place to party tonight. Thousands upon thousands of Madridistas will descend on the city's famous monument, draped in all-white flags and scarves ready to celebrate with Madrid players and coaching staff, who'll appear to a chorus of celebratory songs on an open-top bus.
Let's just hope Sergio Ramos doesn't drop the trophy.