December 18, 2011
Saturday's game at home to Swansea was Alan Pardews 38th league game as manager of Newcastle United - the equivalent of a full Premier League season. Here are a few brief stats reviewing the progress we are making:

December 8, 2011
Despite our absolutely amazing start to the season I was not sure we would pick up anything from our last three fixtures - as it turns out we could have picked up four points! There is no doubt that we rode our luck at times at Old Trafford, but Chelsea on Saturday could have been very different. Mike Dean's failure to send Luiz off in the very early stages of the game was a disgrace - I am almost certain we would have won playing against 10 men for almost all of the game. Vs 11 men we struck the woodwork three times and had a shot cleared from the line, so imagine the chances we would have forged with a man extra? AVB might well have taken off Sturridge to strengthen the backline had Luiz been red carded, but Sturridge ended up being their best player on the day.
Anyway, 14 games into the season we find ourselves up in 6th place two points off a Champions League spot and three above massive spenders Liverpool. Even more encouragingly we are eight points clear of the 8th placed Stoke.
This is obvious progress. How has it been achieved?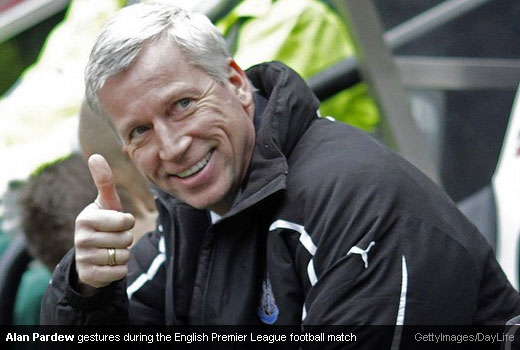 The Boss © Getty Images