October 24, 2011
"BOA BOA BOA TENG TENG TENG"
This is the phrase we heard approximately 213,493 times from the legendary Tiziano Crudeli after Kevin Prince Boateng netted an improbable hattrick in 15 minutes versus Lecce. Not only was the Prince's performance one of the greatest we've seen in recent times, but it paved the way for Milan to climb back atop the upper half of the Serie A table.
October 5, 2011
I've decided to write this column from 30,000 feet in the air for much needed inspiration. There's nothing quite like staring out of an airplane window and seeing clouds resembling Cassano's gut.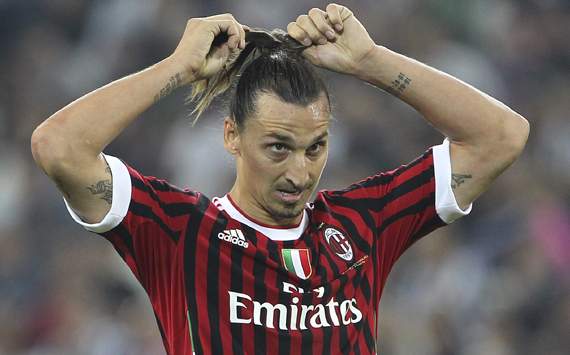 Ibra: score some goals instead of fixing your ponytail. ©AP